A Little Penguin's Guide to Life is a book that explores life's most important lessons and principles. A book that truly enriches the way you connect with your children, in a fun and heartfelt way (with the help of cute penguins!)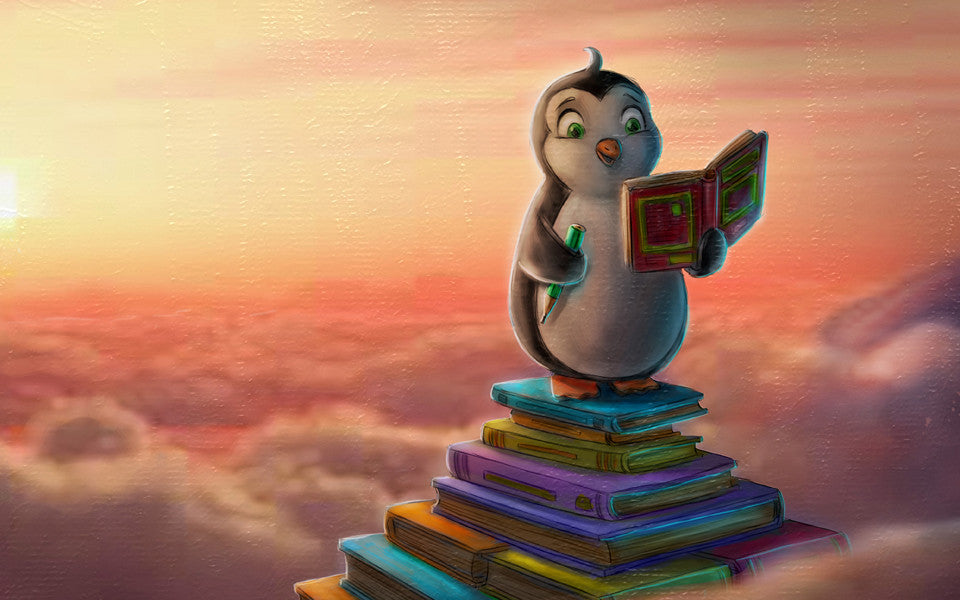 A Different Style of Children's Book
'A Little Penguin's Guide To Life' is a bit different to the conventional children's book. It's also an educational and emotional development tool. It focusses on 10 key lessons and principles conveyed via enchanting illustrations and short poems. We've also included a reading guide for parents and teachers to use as a tool for starting conversations and building activities around the themes explored in the book.
Our Story
One night while awaiting the arrival of our first child, we started talking about the most important lessons our parents taught us. By the end of the conversation we had our checklist; Feeling safe, discussing problems, being a generous friend, working hard, being kind, resilience, trusting your instincts... This became the core of 'A Little Penguin's Guide to Life', which includes a series of heartfelt poems, beautiful illustrations and a detailed reading guide for parents and children that will last a lifetime!
Features
Includes a reading guide to help spark discussions and build emotional development.

Enchanting illustrations by internationally renowned French artist Nicolas Lonprez.

Explore 10 life lessons and principles to help your child feel safe, secure and confident.

FREE shipping Australia wide PLUS $5 off RRP! (This offer is for a limited time).